What are the best rags to clean with?
What are the best rags to clean with?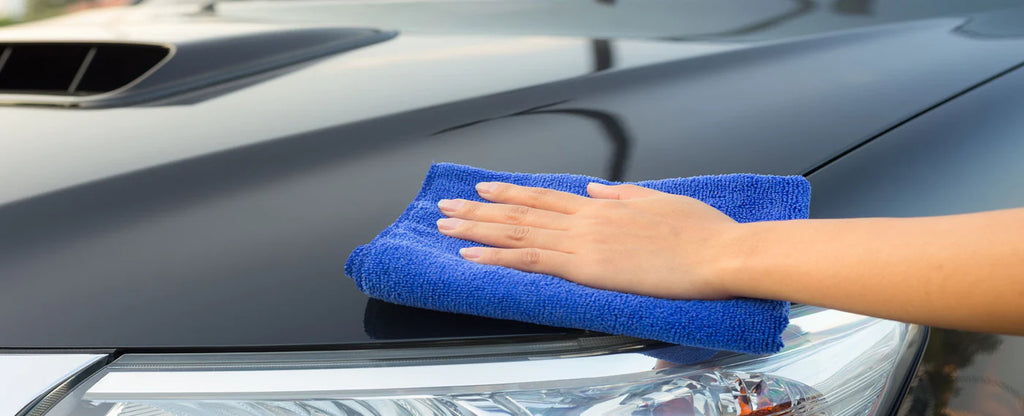 Sometimes, new customers tell us they just want the best rag to clean with. When we get this request, we have to admit: There's not one, single cleaning rag that works best for every cleaning project — just like there's no single restaurant that everybody enjoys every day. At least not a restaurant we've been to yet.
There's no single cleaning rag that works best for everybody because:
Every cleaning project has its own unique challenges

Every business has its own unique combination of cleaning projects

The people who use cleaning rags have their own personal preferences and expectations for their rags.

That's a lot of variables.
That said, we can answer most other questions from new customers — questions like:

"Do I really need microfiber rags?"

"What cleaning rag best suits my business?"

"How do I get the best value for my money when I buy cleaning rags?"
Here are our answers to these important questions:
Do I really need microfiber cleaning rags?
To answer this question, start with the type of clean-ups you face. While microfiber is effective on just about any cleaning job, not every business needs to invest in this top-of-the-line material.

For example, if you're managing an auto radiator shop and want to sop up antifreeze from the shop floor every day, microfiber would be overkill. Shop towels or recycled terry cloth can save your business money.
Likewise, if you're running a fitness center and need to wipe down treadmills and stationary bikes, this durable bar mop would be a great investment since it could be washed and reused for so long.
When you call our customer service team, be sure to let them know exactly how you'll be using your cleaning rags. That way you'll learn the best options for your unique needs. 
What cleaning rags best suit my business?
This question also depends on your business's unique needs. In some businesses, like food service or hair care, clients might see your cleaning rags in use. You'll want rags that reflect the cleanliness and professionalism of your business. In other industries, like hospitality and auto repair, customers may never see your cleaning rags in action.
Perception matters in business, but it's not the only variable to consider: performance and durability matter a lot, too. When it comes to performance and durability, different businesses have different needs, so their cleaning rags should perform differently.
And some individual businesses need a variety of rags for a variety of cleaning projects. For example, a hotel housekeeper may need microfiber to dust and polish furniture but bar mop cleaning rags for the sinks and showers they clean every day.
Our customer service staff excels at matching your business's needs with the right cleaning rags. We don't want our customers to pay for products they don't need. It's our goal to be an ongoing partner with your business — not to make a sale and move on to the next call.
How do I get the best value for my money when I buy cleaning rags?
You can get the best value from your cleaning rags by buying only the type of rags you need. If recycled T-shirt material will get the job done at a lower price point, you should stock those kinds of rags instead of buying more expensive cleaning rags.
You can also get more value when you buy rags in bulk. We offer discounts on bulk orders — and you'll save money on shipping and on the time your staff spends receiving orders and stocking your supply closets.
At All Rags, we specialize in cleaning rags. That means we're set up to save our customers money and to make the cleaning rag ordering process as convenient as possible. We value every customer, and we show it by creating value for our customers.
Contact us today to discuss your best cleaning rags.